Dry white wines or vodka are traditionally served with fish dishes and snacks. Strong sweet wines should not be served, as their taste and aroma distort the taste of the appetizers. It is not customary to serve alcohol with the first courses at all.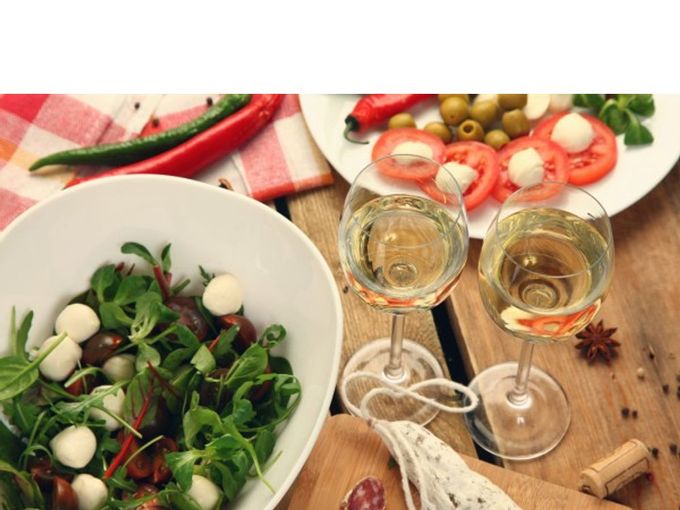 The choice of drinks for the second courses is more varied. Poultry (chicken, duck) is served with dry white wines; to game, pork, beef and liver - light red, table and dry; semi-dry canteens are served with roast, lamb or stuffed poultry.
Sweet wines and champagne are served with desserts. An exception is fruits: they are not washed down with alcohol. Sweet liqueurs or cognac can be served with coffee, as well as all kinds of liqueurs and liqueurs.
Of course, you shouldn't mix many types of alcohol. It is enough to choose two or three mutually compatible drinks. For example, if champagne is planned on the table, you need to exclude vodka from the menu. At the same time, champagne and wine are combined with each other.
Wine should be drunk, enjoying its taste, aroma and color. After the toast, you should drink a little wine, and drink the rest while eating. And drinking cognac is a whole ceremony. The glass is taken in the palm, slightly warming the drink, and drunk in small sips. You can drink only vodka in one gulp (chilled to 10-12 degrees). Small glasses with or without a leg are served with vodka.
Liqueurs are poured into the smallest glasses and, like liqueurs, they are drunk in small sips in order to fully taste them and appreciate the aroma. All alcoholic drinks are usually served in branded bottles, only home-made drinks can be placed on the table in decanters, jugs or dark bottles.