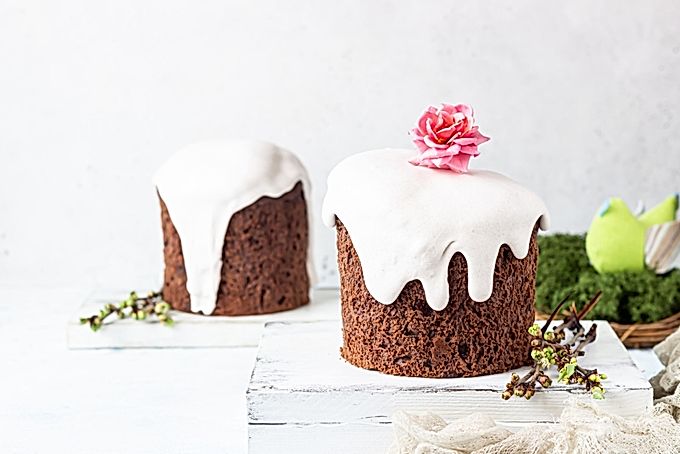 The choice of a cake for the Easter table should be approached responsibly, because it should not only decorate the table with itself, but also be delicious, and not a simple dry bun with icing.
And even if your favorite has long been outlined, nothing prevents you from trying a new recipe.
The chocolate cake with raisins, prepared according to this recipe, turns out to be very soft, with a juicy and slightly moist crumb and a rich chocolate flavor.
General \ asset cooking time: 5 hours 30 minutes \ 15 minutes
Servings Per Container: 2 Servings
Caloric content (100g): 300 kcal
Cost: average cost
How to make a chocolate cake with raisins
Milk - 150 ml chocolate
Flour - 290 g
Yeast - 10 g fresh
Cocoa powder - 35 g
Sugar - 60 g
Butter - 75 g
Egg - 3 pcs.
Raisins - 80 g
Salt - tsp