chicken fillet 300 g
bell pepper 1 pc.
ripe tomatoes 1-2 pcs.
pitted olives 50 g
green onion feathers 3 g
cream 10% 100 ml
salt, pepper to taste
vegetable oil for frying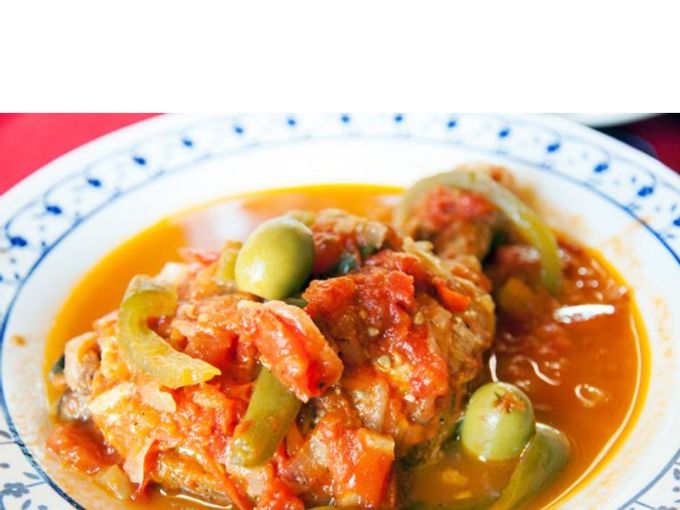 1. Cut the chicken into strips. Cut the seedless pepper and peeled tomatoes into large cubes. Leave the olives intact, finely chop the onion.
2. Lightly fry the chicken and vegetables. Add green onions and cream. Season with salt and pepper to taste, let the liquid evaporate a little.
3. Serve the chicken fricassee with rice or pasta.