chicken carcass 1 kg
butter 3 tbsp
ground black pepper
garlic 8 cloves
coarse sea salt 1 tbsp
hops-suneli 1/2 tsp
ground paprika 1 tsp
a small bunch of cilantro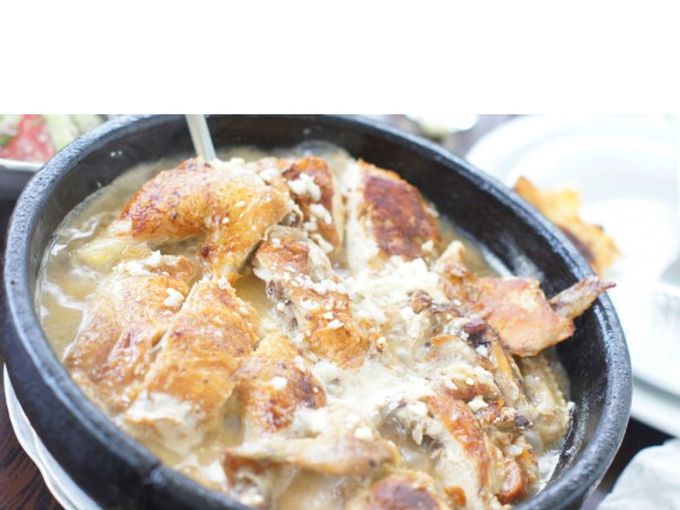 1. Cut the chicken along the brisket line and flatten it so that it fits completely into a large skillet. Grate the chicken with ground black pepper.
2. Melt the butter in a large skillet. Place the chicken back up, cover with a lid smaller in diameter than the pan. Put a load on the lid and fry over high heat until golden brown, 5-7 minutes. Then turn the chicken over, cover, place the weight and reduce heat. Cook for 35 minutes, turning several times in the process.
3. Remove the chicken from the pan, strain the oil. Put the chicken in another pan, add the strained butter.
4. Put randomly chopped garlic, sea salt, paprika, hop-suneli and chopped cilantro into the mortar. Grind. Add 1 glass of water to the mixture, stir. Pour this mixture over the chicken, let it boil, reduce heat, close the lid and cook for 15 minutes.
5. Serve the chicken with boiled rice and mashed potatoes.