In the first part of the article, you and I made a small overview of one of the most interesting spirits on earth - rum. Today we will talk about rum-based drinks or cocktails that you can even make at home or drink at the bar. Go!
Rum recipes
Most people associate rum with a pleasant addition to Coca-Cola and cocktails, therefore, despite the fact that you already know about all types of rum and the technology of making a drink, no rum guide can be considered complete without a couple of wonderful recipes.
Caipirinha cocktail
It is the national cocktail of Brazil and can be prepared in many variations. Most often drunk on the beach or in clubs. It is a wonderful thirst quencher that turns it into a fantastic summer drink.
Ingredients:
60 ml of porridge;
1/2 lime, cut into 4 wedges (lemon will spoil the taste);
2 teaspoons brown or white sugar
crushed ice;
if desired, you can use pineapple, strawberry or raspberry to create different flavors.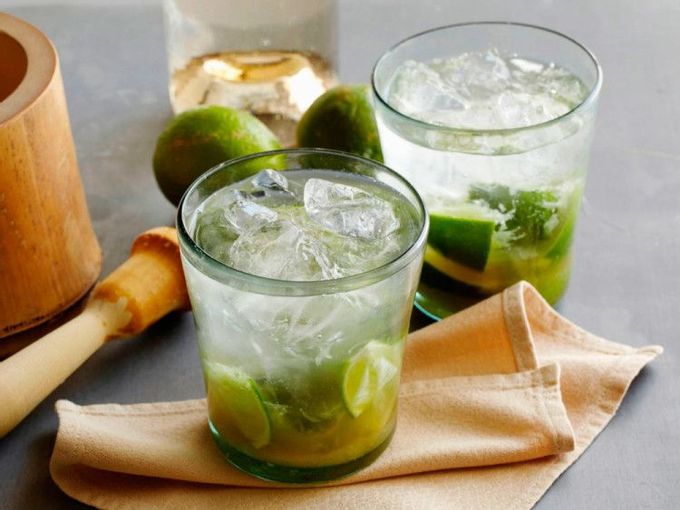 Preparation:
First, combine the lime and sugar in a glass and grind thoroughly. This step is extremely important as crushing the lime releases the essential oils from the rind. For grinding, I advise you to use a mudler designed specifically for making cocktails, but if this is a problem, you can replace the crush with a wooden spoon or grandmother's rolling pin. Next, stir the mixture and hold for about two minutes, then fill the glass with crushed ice and add the porridge, and re-stir the resulting mixture. Done! If you are using brown sugar, you don't have to wait for it to completely dissolve and serve the drink with floating crystals - this will add another interesting detail to your cocktail. This will not work with white sugar, since it dissolves instantly.
Grog cocktail
The principle of making a grog cocktail is not much different from making a caipirinha. There is a wide variety of recipes, but I will post only one, but the best one.
Ingredients:
30 ml of light rum;
30 ml of spiced rum;
30 ml dark rum;
30 ml fresh lime juice;
30 ml fresh grapefruit juice;
30 ml syrup;
soda water (quantity optional);
a slice of orange and a cherry.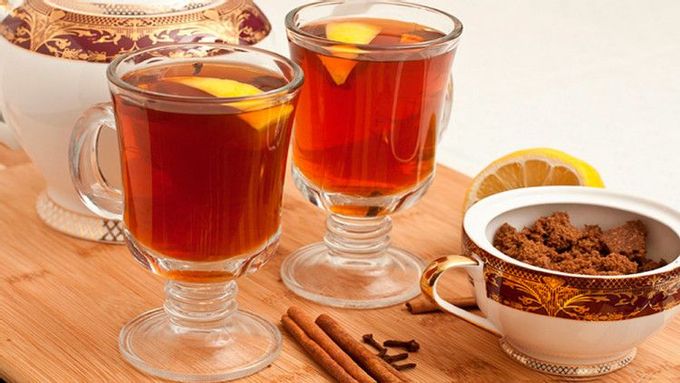 Preparation:
Pour rum, juice and syrup into an ice shaker and shake well. Pour into a glass half filled with ice. Add soda and decorate.
Enjoy!
Hurricane cocktail
You've probably heard of the infamous hurricanes in New Orleans (USA) at least once. According to legend, in 1939, a bartender invented this cocktail as a way to rid himself of the reserve stock of rum that he just had. Today it is one of the most popular drinks and literally knocking down like a hurricane wind in New Orleans. This is the original recipe.
Ingredients:
60 ml of light rum;
60 ml dark rum;
60 ml passion fruit;
30 ml orange juice;
juice of half a lime;
1 tablespoon simple syrup
1 tablespoon pomegranate syrup
A slice of orange and cherry for decoration.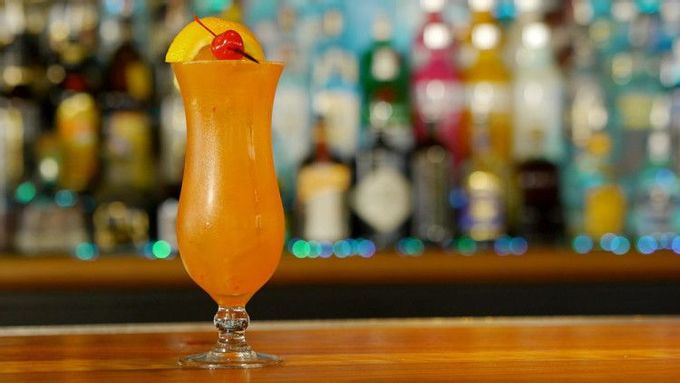 Preparation:
Squeeze the lime juice into a shaker filled with ice. Pour the remaining ingredients into a shaker cup and shake vigorously. Pour into your hurricane glass and don't forget to decorate.
Enjoy!
Mojito cocktail
If you come to a bar and do not know which cocktail to choose, then choose a mojito. I'm sure you can't go wrong. If you are bored at home, then I have a good homemade recipe.
Ingredients:
10 fresh mint leaves;
1/2 lime, cut into 4 wedges;
2 tablespoons white sugar, to taste
1 cup ice cubes
30 ml of light rum;
soda.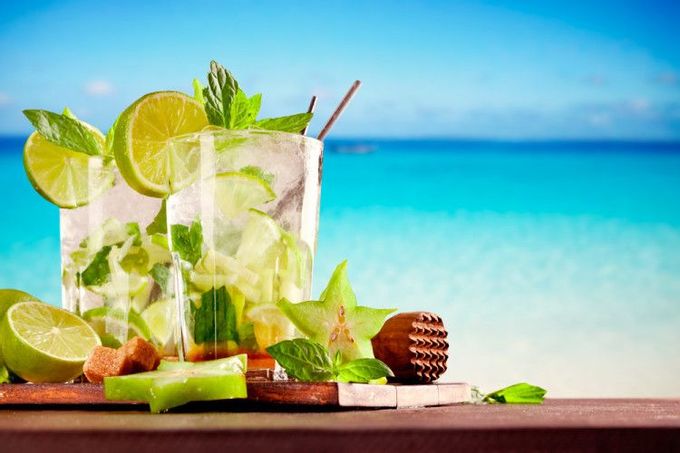 Preparation:
Put mint leaves and 1 lime wedge into a strong (!) Glass and squeeze out the juice with a pusher. Add 2 more lime wedges, sugar and squeeze out the lime juice again, but do not strain the mixture. Fill the glass 2/3 full with ice, add the same amount of rum and finally fill the glass with soda water. Stir and add sugar if necessary. Garnish the resulting cocktail with lime and mint.
Enjoy!
Mai Tai cocktail
This is a great summer drink and is perfect for a small party. Women will find a pleasant taste in it, and men will find a boost of vivacity.
Ingredients:
30 ml of light rum;
30 ml dark rum;
15 ml fresh lime juice;
15 ml orange juice;
15 ml syrup
cherry for decoration or orange.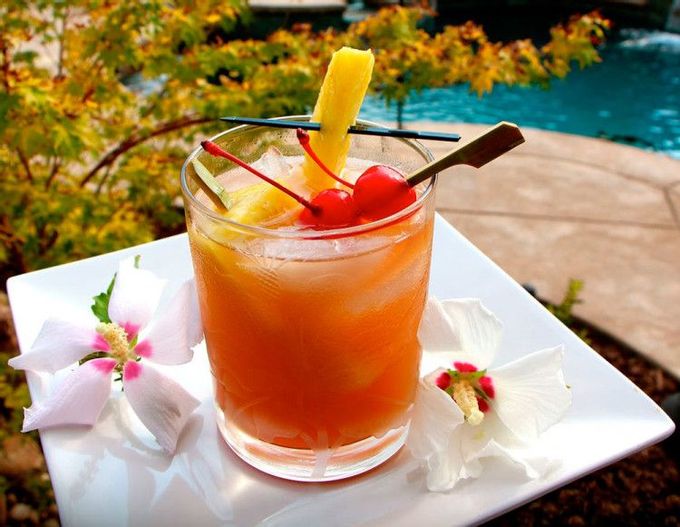 Preparation:
Pour all the ingredients except the dark rum into a shaker with ice cubes and shake well. Pour into a glass half filled with ice. Top up with dark rum and garnish with cherries.
Enjoy!
Cocktail "Daikiri"
This cocktail has a very pleasant light taste. It was invented in Cuba for medicinal purposes, and today, it is one of the most popular drinks in the world. There are an unimaginably large number of options for its preparation, and if you list them all, then you can write a whole book. Therefore, I will give you the basic formula, and already to it you can add your own ingredients, creating the perfect taste.
Ingredients:
60 ml of light rum;
22 ml fresh lime juice;
8 ml of simple syrup.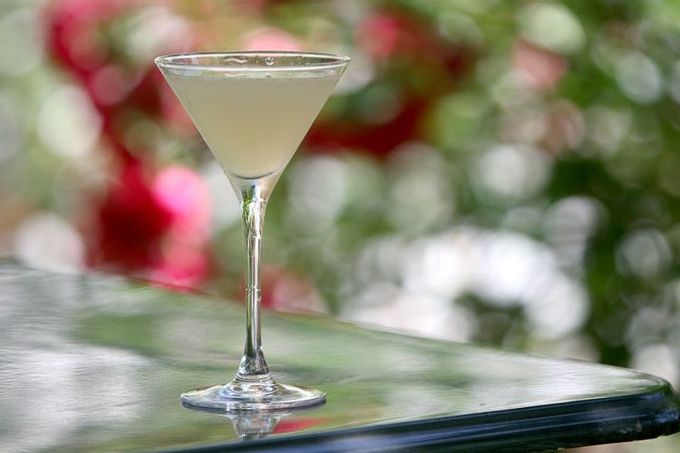 Preparation:
Pour light rum, lime juice and sugar syrup into an ice cube shaker and shake well. Pour into a chilled cocktail glass.
I think you know what to do.
Zombie cocktail
If you're the type of person who views rum as a light drink, try the zombie cocktail. It is also called the "Skull Punch". The drink does exactly what the name says. If that doesn't scare you, here's the recipe.
Ingredients:
60 ml of light rum;
60 ml of golden rum;
60 ml dark rum;
60 ml apricot brandy;
60 ml pineapple juice;
15 ml bacardi rum;
30 ml fresh lime juice.
Are you sure you're not scared? Let's continue.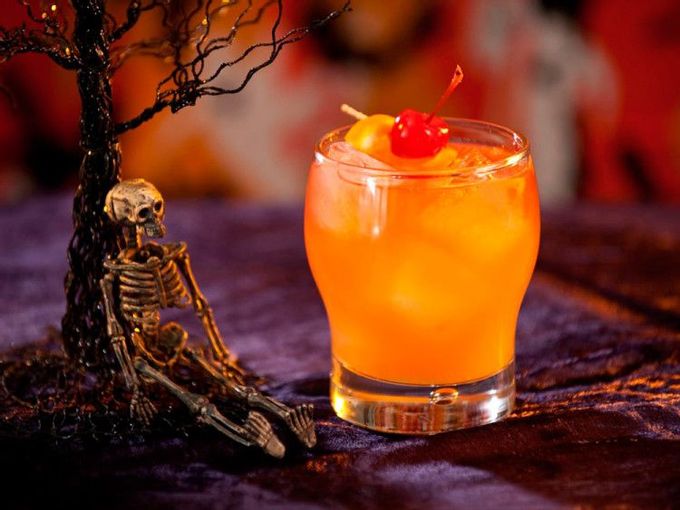 Preparation:
Pour juice and all types of rum except bacardi into an ice shaker and shake. Pour the contents into a glass and top up with bacardi. Everything! I advise you to be careful not to drink this cocktail after other alcoholic drinks, otherwise, you will be very, very bad.
Good luck!
How to drink aged rum
Rum from different islands has different flavors and aromas. It is better to drink this drink without dilution with water, but a couple of ice cubes will help the noble taste to unfold. It is better not to take too strong a drink so that you can savor every sip and get the most out of it.
Just like cognac, whiskey or bourbon, aged rum must be drunk clean in order to fully experience the taste of the drink.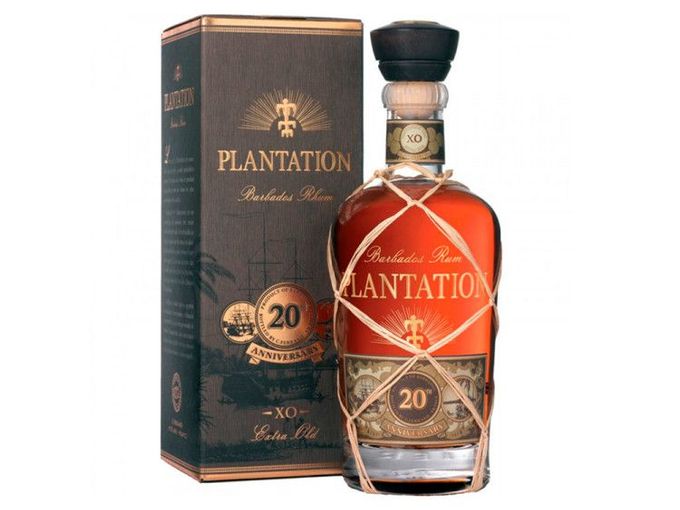 Unlike whiskey, brandy or wine, rum is considered to be truly aged from the age of 20, no less. The cost of such a drink varies from $ 13 or more, which, in my opinion, is a fairly democratic price. Now, let's compare a bottle of rum to a bottle of good wine. For example, a bottle of good "red" "Châteauneuf-du-Pape" will cost you no less than $ 100, which is undoubtedly more expensive. If we talk about scotch tape, then prices start already from $ 150 - 200, or more. Of course, scotch is a different drink, with its own taste and drinking ritual, but aged rum is no worse, and costs three times cheaper. So, if you are in the mood for economy, then rum can be a great option for you to get a decent drink at an affordable price.
Which rum to buy
Ideally, you should try the drink before you buy it, but unfortunately this is not possible in most cases. Therefore, I have compiled a list of the most worthy bottles of rum, which, as many tasters assure, will definitely leave behind the most pleasant impression. I don't think all bottles are available in our stores, so I'll write prices in dollars to make it easier for you to navigate when searching on the Internet.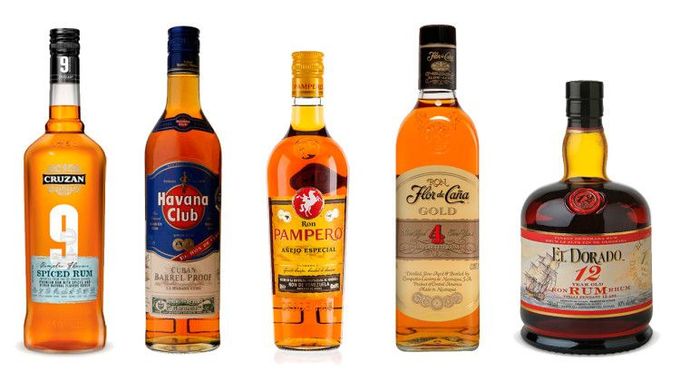 10 most popular bottles of rum:
Cruzan 9 Spiced Rum, from Croix. Price: $ 13.
Flor de Cana Gold, 4 years old, from Nicaragua. Price: $ 16.
Pampero Ron Anejo Especial, from Venezuela. A bit harsh, scorching. Price: $ 17.
Saint James Royal Ambre Rhum Agricole from Martinique. Price: $ 22.
El Dorado, 12 years old, from Guyana. The notes of anise are pronounced, it has a long aftertaste. Price: $ 24.
Saint James Hors D'Age Rhum Agricole from Martinique. Price: $ 35.
Havana Club Barrel Proof, from Cuba. Price: $ 39
Plantation 20th Anniversary Extra Old from Barbados. Price: $ 40.
English Harbor, aged 10 years, from Antigua. Price: $ 90.
Edwin Charley The Virtue. Price: $ 140 for 700ml.
Rum for a leisurely drink
Flor de Caña Centenario Gold, aged 18 years, is probably one of the noblest drinks. Aged exclusively in American white oak barrels and absorbs the aroma of cream, with a hint of vanilla. On the other hand, this drink has a pleasant peppery aftertaste and burns the throat a little. Sounds delicious, right? Enjoy this rum in slow sips, it doesn't like rush. Also, you cannot ignore the El Dorado Special Reserve with an aging of 21 years. This rum is just as beautiful in its own way. Originally from Guyana, he subtly conveys the spirit of freedom through explosions of sweet honey, nuts and brown sugar. At the end, it leaves behind a fruity aftertaste with pronounced notes of caramel.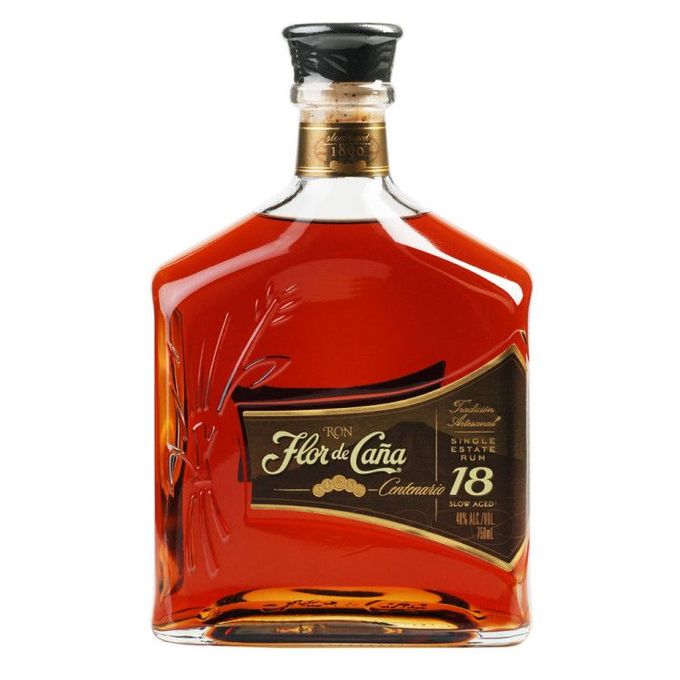 Spicy Rum
The 30-year-old Appleton Estate costs several hundred dollars, but they say if you haven't tried Appleton Estate, then you haven't tried any of the rum. This drink is a very rare combination of several types of rum, the youngest of which is 8 years old. After 8 years of aging, the rum is poured into charred white oak barrels, where it is aged for another 22 years. The beginning of this drink is bright and loud, it has hints of pear, black pepper, cinnamon, anise, maple and orange peel. The middle will reveal a strong rush of fresh ginger and vanilla, and at the end, you will be pleasantly surprised by the taste of sweet spices.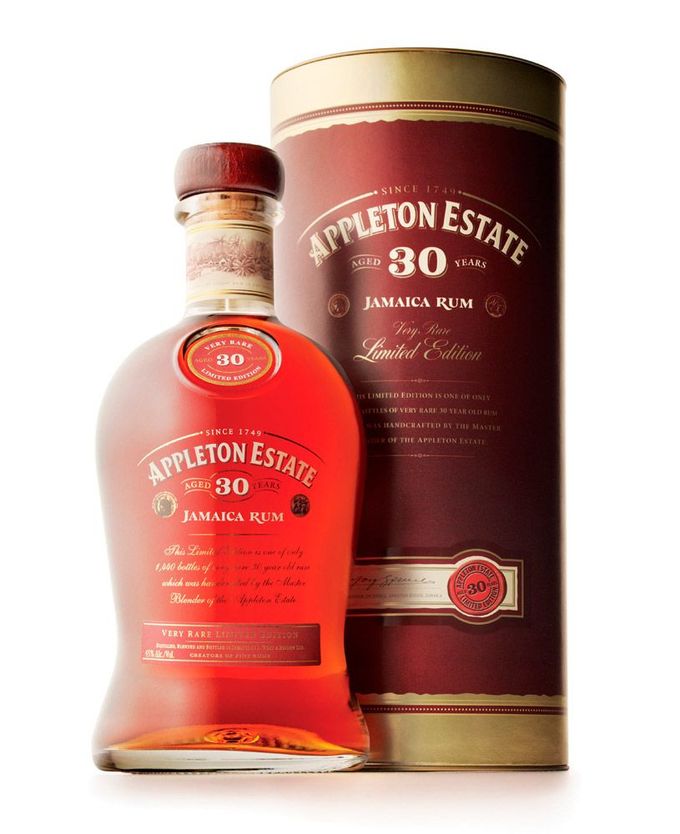 Finally
I believe that rum is the most masculine drink with a rich history and no less rich misconceptions around it. There is a wide variety of rum and if you don't have a lot of money to afford an Appleton Estate, then you can easily go for $ 13 and grab a bottle of Cruzan 9 Spiced. Even if you are not a rum connoisseur, I advise you to keep this article in case you do decide to try this drink. And I hope this day will definitely come.
I wish you that harmony, comfort and understanding always reigned in your home, and on the table there was always a bottle of a good Mr. Roma.