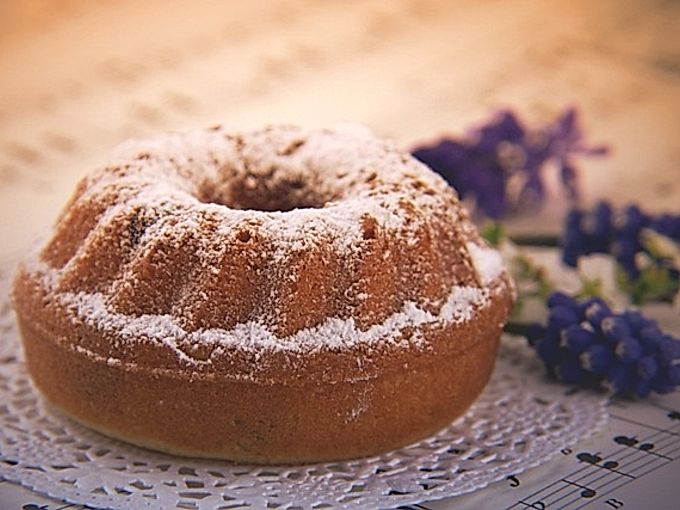 | | | |
| --- | --- | --- |
| Preparation time | Cooking time | Portions |
| 25 minutes | 35 minutes | - |
Ingredients
10 tablespoons butter, softened
2/3 cup granulated sugar
3 eggs
3/4 cup raisins
1 cup (200 grams) flour
3/4 cup currants
3 tablespoons candied fruit
2 tablespoons flour, to coat the fruit
Bread pan
Cooking method
Preheat the oven.
Line the form with wax paper. If the pan has a non-stick coating, lightly brush with butter.
Beat the butter and sugar until the butter is creamy and fluffy.
Continuing to beat, add eggs one at a time. Then flour.
It is necessary to shoot down for a long time, so it is worth doing it in turn.
In a separate bowl, mix the candied fruits with raisins and currants.
Sprinkle with flour and mix thoroughly so that flour covers each fruit individually.
This prevents the fruit from sinking to the bottom of the dish during baking.
Next, you need to mix the dough with fruit and put in a spoon with a spoon. Bake the muffin for two and a half hours.
If the crust is too dark, cover the cake with wrapping paper or foil.
You can try readiness with a toothpick. Pierce the cupcake with a toothpick. If it remains dry, the product is ready. Turn over the form, put the cake on the wire rack - cool down.
How and with what to serve
Mary Poppins Baked Custard