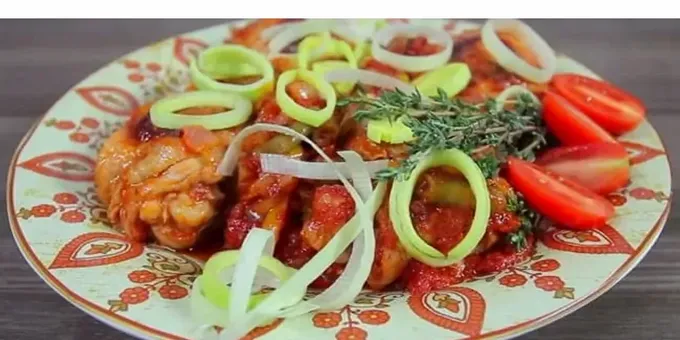 Chakhokhbili recipe came to us from Georgia. According to the classic Georgian recipe, this dish is made from pheasant meat (translated from Georgian, "hohobi" means "pheasant"). Today it is impossible to buy pheasant meat, so housewives cook chakhokhbili from any available poultry: chicken, turkey, goose, etc. Most often they are made from chicken meat. Cooking in a slow cooker will allow you to save useful substances and vitamins, which is good news.
Kitchen appliances: multicooker, knife, cutting board, serving dish - 1 pc.
List of ingredients
| | |
| --- | --- |
| Chicken (drumstick) | 300 g |
| Tomatoes | 300 g |
| Sweet pepper | 200 g |
| Onion | 200 g |
| Garlic | 20 g |
| Green beans | 100 ml |
| Vegetable oil | 50 ml |
| Salt | taste |
| Spices | taste |
The dish will be tastier if you choose fresh meat and vegetables. Traditional spices for chakhokhbili: cilantro, basil, saffron, bay leaf, suneli hops, hot peppers in pods. It is better to grind spices yourself with a mortar, they will add more flavor to your dish. Add spices generously!
Cooking steps
1st stage:
We prepare the ingredients. Wash chicken thighs and pat dry.
Add vegetable oil to the bottom of the bowl and lay out the drumsticks,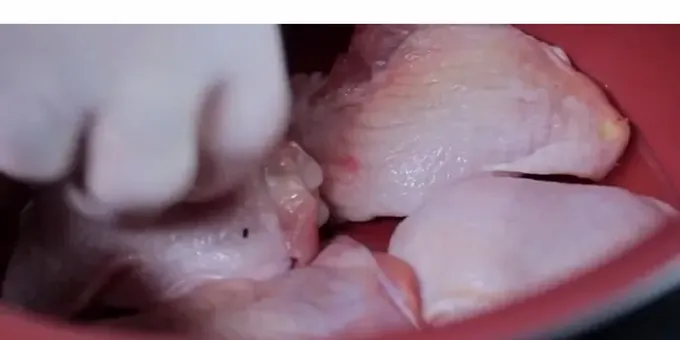 salt and add some spices.
We press the button of the multicooker "Menu", set the program "Extinguishing".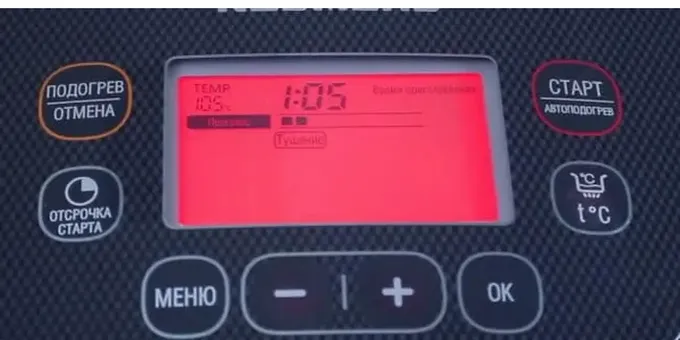 We press the "OK" button. Meat cooking time - 1 hour 20 minutes. Press and hold the "Start/Auto Preheat" button for a few seconds. We use the "Master Chef" function, without changing the program, we increase the temperature to 170 C.
Fry until crispy.
2nd stage:
We clean the onion and garlic. Cut the onion into half rings and chop the garlic with a knife.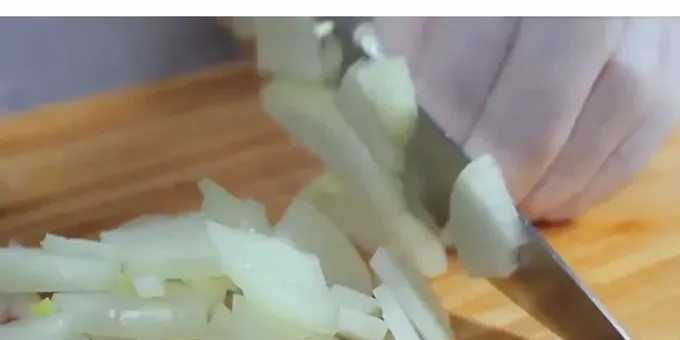 3rd stage:
We clean the Bulgarian pepper from partitions and seeds. Cut the pepper into strips.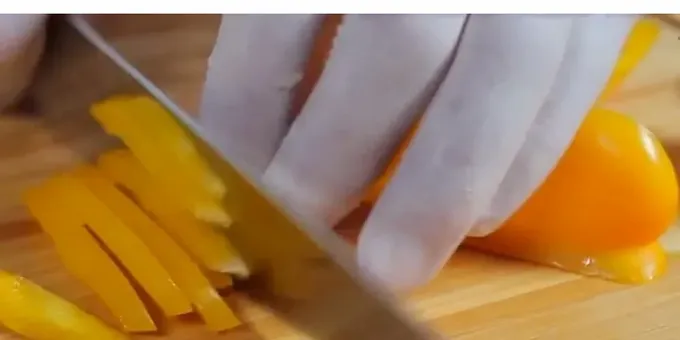 4th stage:
String beans can be used fresh or frozen. We wash and cut off the tails. It is better to cut the beans into 3-4 parts.
5th stage:
My tomatoes and grind through a sieve or chop with a blender, after dousing the tomatoes with boiling water and removing the skin. It is better to choose fleshy tomatoes.
For 1 hour 5 minutes before the end of cooking, using the "Master Chef" function, without changing the program, reduce the temperature to 105 C.
Flipping the chicken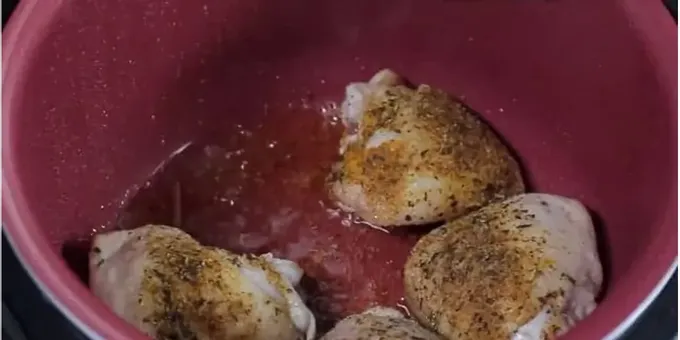 and add all the vegetables.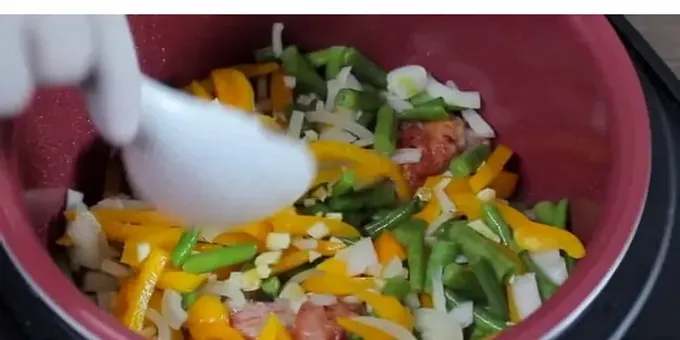 Salt and add spices.
Stir and pour grated tomatoes on top.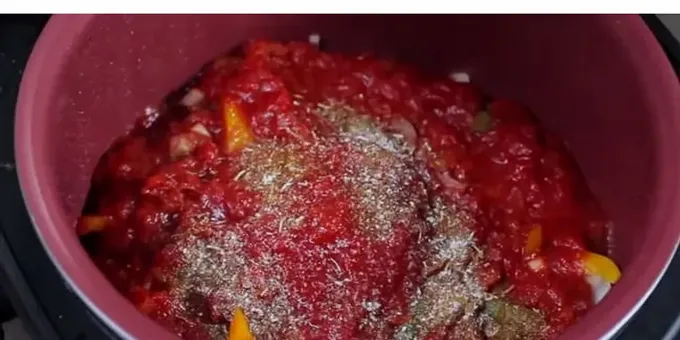 Close the lid and cook until the end of the program.
6th stage:
We spread the finished dish on a wide plate. Sprinkle with chopped onions, rosemary sprig and halved tomatoes. Bon Appetit!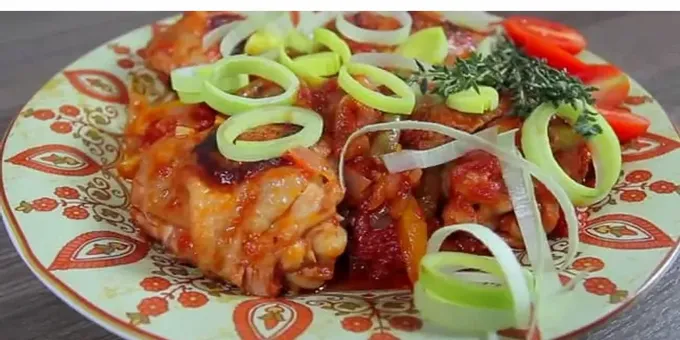 Chakhokhbili can be served as an independent dish if there are a lot of vegetables, or with any side dish (boiled rice, potatoes or buckwheat). Chakhokhbili must be served with lots of greens!