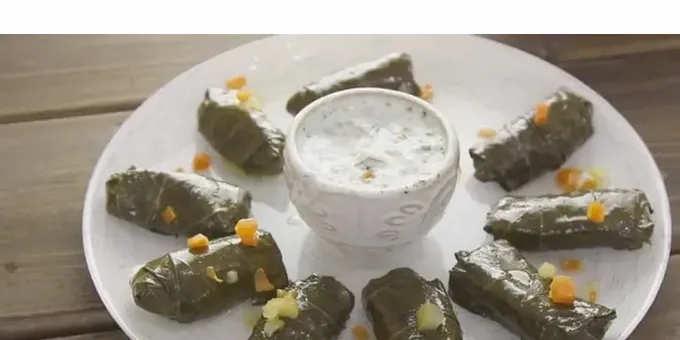 "What would be so delicious to please my family this weekend?" I thought and decided to cook dolma. I will share with you my grandmother's favorite recipe. It's so simple that every novice housewife can easily add this delicious, nutritious dish to her menu. And so that you can be sure of this, I will give here a step-by-step recipe for making dolma in grape leaves.
Kitchen appliances and inventory
a saucepan with a thick bottom with a capacity of 4-5 liters;
frying pan with high sides with a capacity of up to 3 liters;
meat grinder;
sharp knife;
cutting board;
spatula for mixing minced meat;
gravy boat;
skimmer;
a bowl with a capacity of 2 l;
a bowl with a capacity of 1 l;
tablespoon;
tea spoon;
glass 200 ml;
flat plate;
a decanter or bottle with a capacity of 2 liters with ordinary water - as a load.
List of ingredients
| | |
| --- | --- |
| Product name | Quantity |
| Grape leaves | 60 pcs. |
| Water | 1 l |
| For minced meat: | |
| Beef | 0.7 kg |
| Rice | 0.5 stack. (about 80 g) |
| Bulb medium | 1 PC. |
| oregano | 1.5 tsp |
| Dried mint | 1 tsp |
| Zira | 1 tsp |
| Salt | taste |
| Parsley | 5 branches |
| Black pepper | taste |
| Vegetable oil for frying onions | 0.5 stack. |
| For the vegetable pillow: | |
| medium sized carrot | 1 PC. |
| Celery (or large onion) | 3 stalks (or 1 pc.) |
| Vegetable oil | 2 tbsp. l. |
| Butter | 30 g |
| For sauce: | |
| Yogurt without flavor | 200 ml |
| Garlic | 2 cloves |
| Parsley | 2 branches |
| Black pepper | taste |
Choosing the main ingredients
The first thing to prepare is grape leaves. You can use fresh grape leaves for our recipe, from which to make dolma. But today I will tell you a recipe for making dolma from canned grape leaves. Harvesting grape leaves for dolma for the winter must be done in advance or purchased ready-made leaves on the market.
Try to choose pleasant-smelling, not very sour, otherwise they will need to be soaked additionally. Take small, medium-sized leaves.
Beef should be taken from the part where there is more fat: it can be the neck or beef edge, or another part of your choice. Rice is usually taken round.
It is better to use yogurt of medium fat content without fillers - 2-2.5%.
Now - about the process itself. It can be divided into 6 stages. So, let's begin.
Dolma in Armenian at home, recipe with photo
Stage 1. Rice preparation
We wash the rice well several times, put it in boiling lightly salted water and boil it for 3-4 minutes after boiling.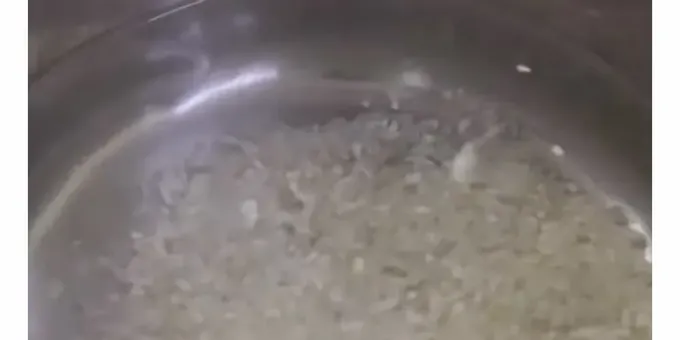 Drain the broth through a colander into a smaller bowl, rinse the rice with running water, let it drain well. Leave the rice in a colander for now.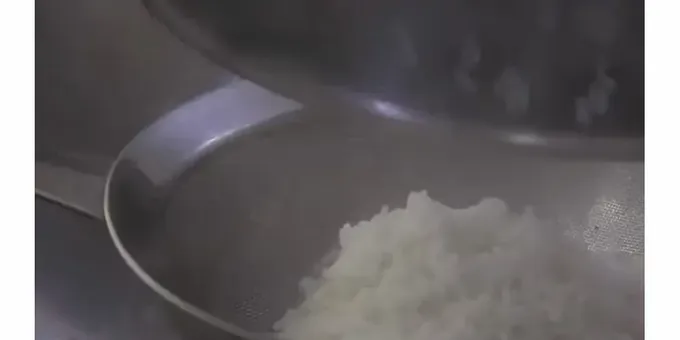 Stage 2. Stuffing for dolma
Wash the beef well, cut off the veins, separate the meat from the bones and pass the pulp through a meat grinder into a large bowl.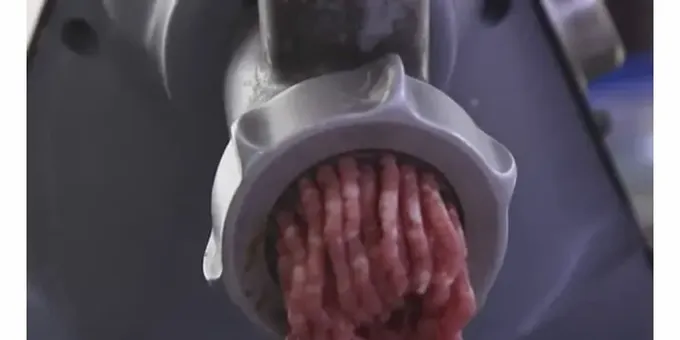 Peel the onion and chop finely.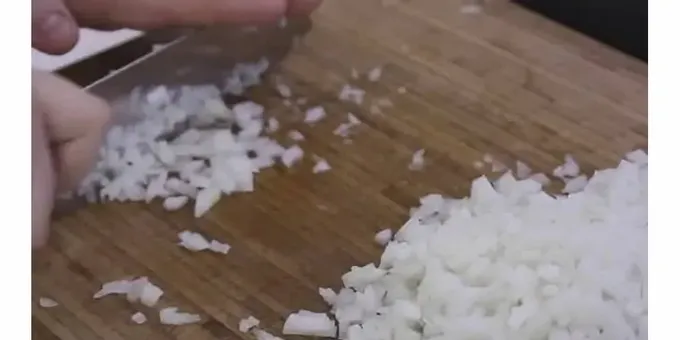 Pour a little vegetable oil into the pan and, when it heats up, put the onion in it and fry until a light golden color.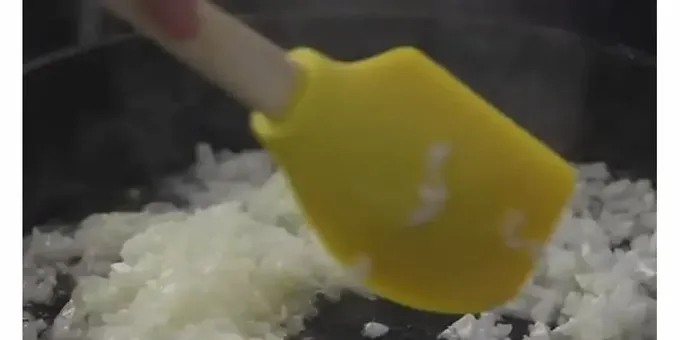 Put the ground meat into the pan and mix well, as if warming up the future minced meat a little. Rinse the bowl well with hot water and wipe with a towel.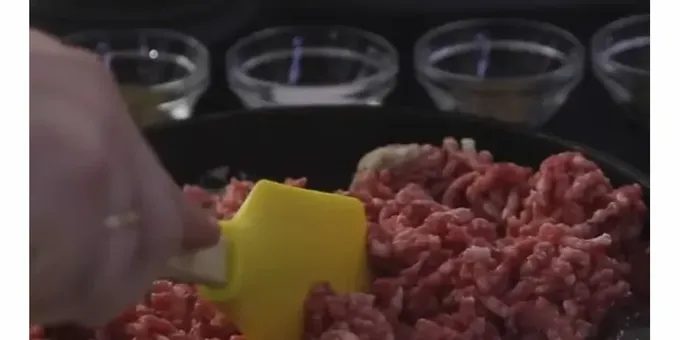 Remove the pan from the heat and transfer its contents to a large bowl, add the rice prepared in the first stage. Mix all ingredients well.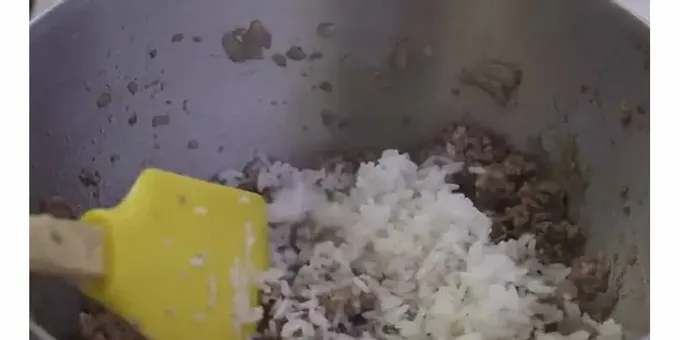 Wash the parsley thoroughly and chop finely.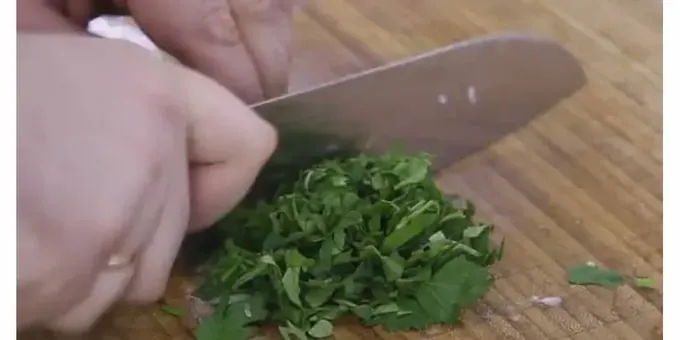 Add the chopped parsley to the minced meat bowl.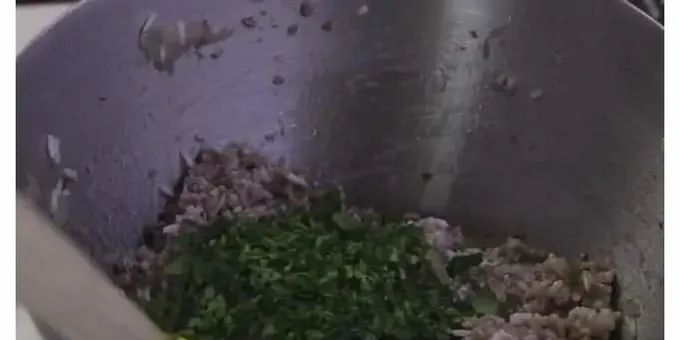 Mint, oregano and cumin are carefully ground in a mortar.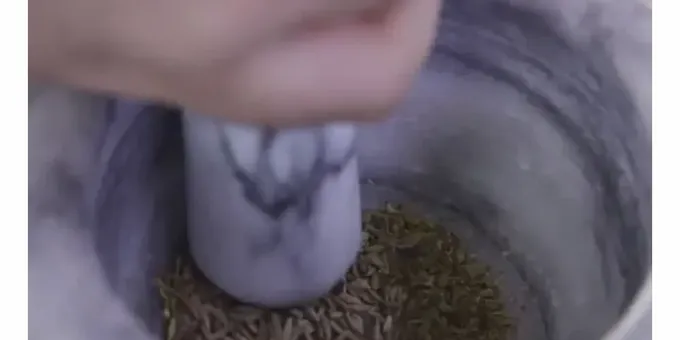 Add ground spices to minced meat.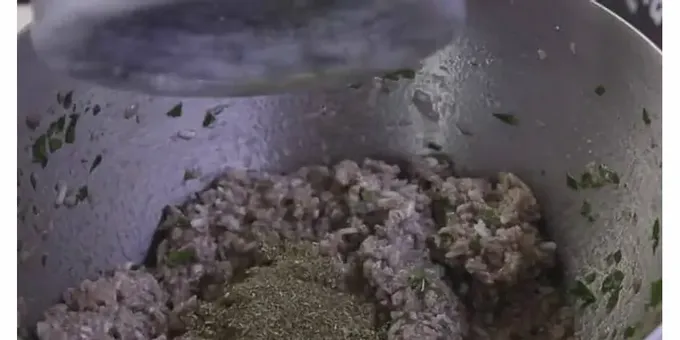 Add salt and pepper to the filling to your liking.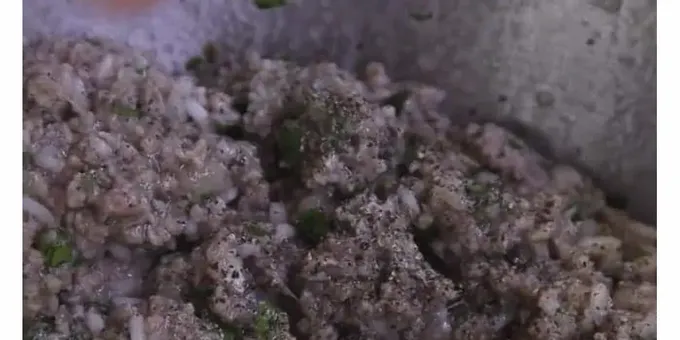 Stage 3. Rolling dolma rolls
We wash the grape leaves well, cut off the ponytails (if any).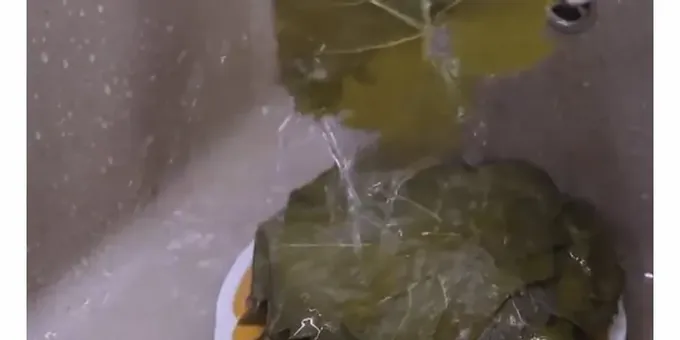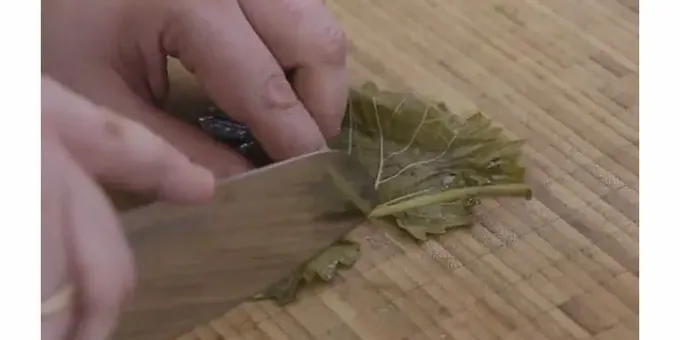 We put the leaves on a flat surface with protruding veins up, glossy side down. We put a part of the sheet with a notch towards us.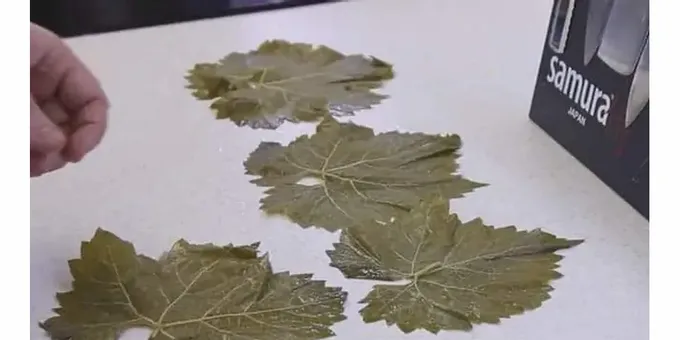 We take the minced meat with a teaspoon and put one spoonful on each leaf closer to the recess where the tail grew. If you have large sheets, you can put 1.5-2 teaspoons of filling.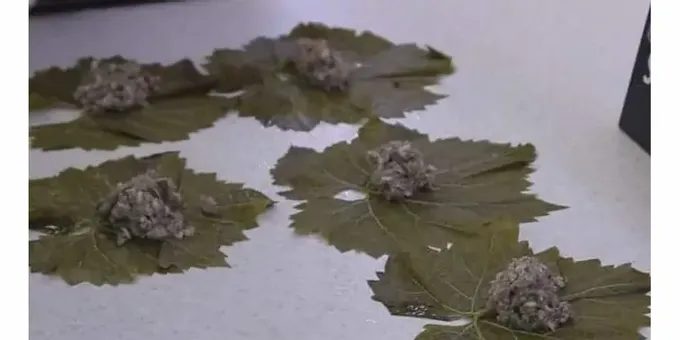 Here's how to wrap dolma:
we bend the lower edges of the leaf onto the filling;

we cover the left and right with the side parts, pushing the resulting lump away from ourselves, carefully fold the roll.

Stage 4. Preparing a vegetable pillow
Peel the carrots, wash well with running water and cut into small cubes. We shift into a large saucepan with a thick bottom, in which dolma will be cooked.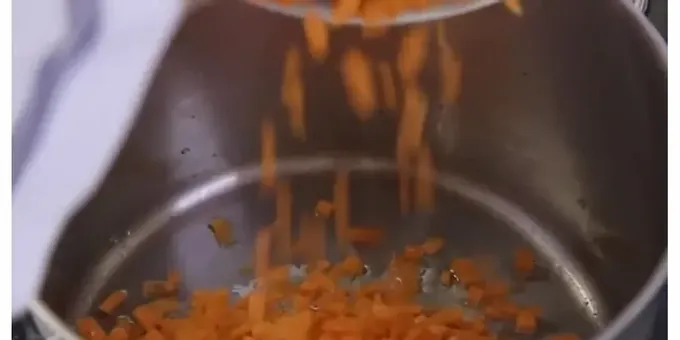 We wash the celery stalks and cut them into small pieces, add to the carrots (if you decide to use onions instead of celery, then chop the onions).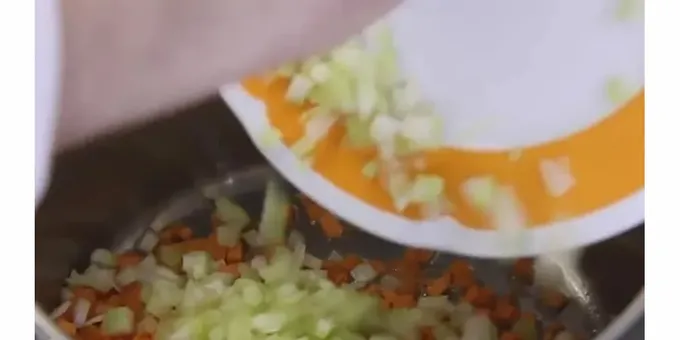 Pour into a saucepan 2 tbsp. l. sunflower oil and mix well chopped vegetables.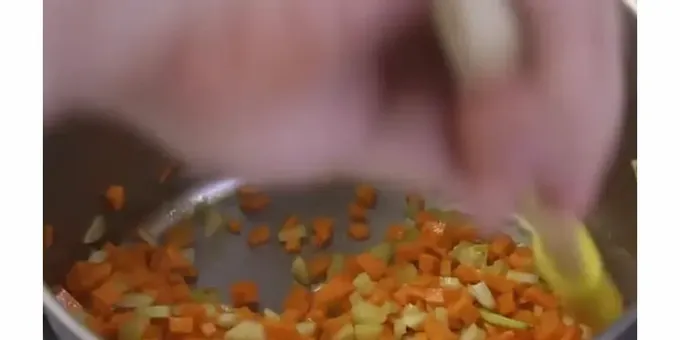 Add butter to the vegetables and put the pan on the fire. Saute vegetables for 3 minutes.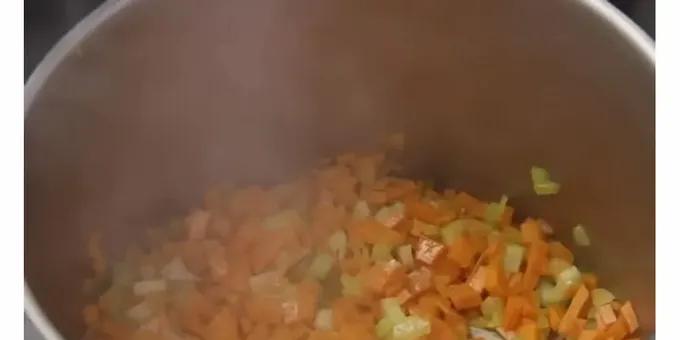 Stage 5. Cooking dolma
Lay the dolma rolls tightly in several layers on the vegetable pillow. The pot at this time is on low heat. Be careful.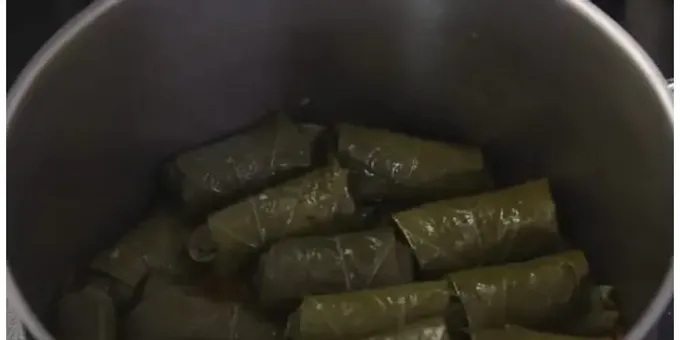 We put the remaining grape leaves on the top layer of rolls.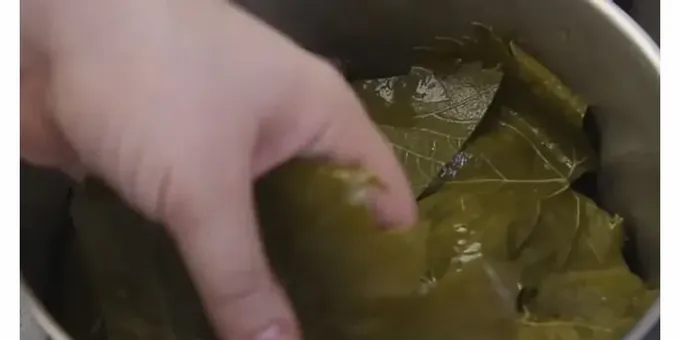 Place a flat plate (slightly smaller in diameter than the saucepan) on top, upside down.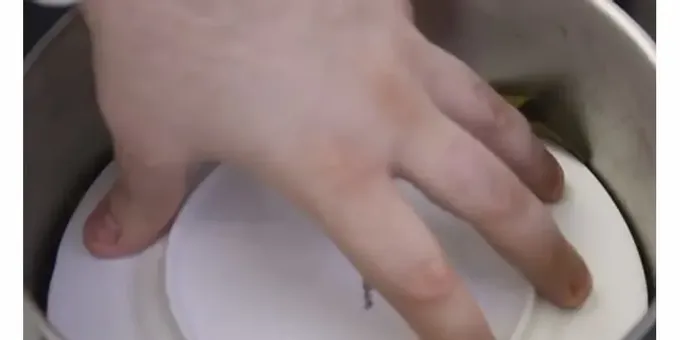 Pour the broth left over from the rice into the pot. It should cover the contents with a top of 2-3 cm. During the boil, add a little water if it starts to boil away.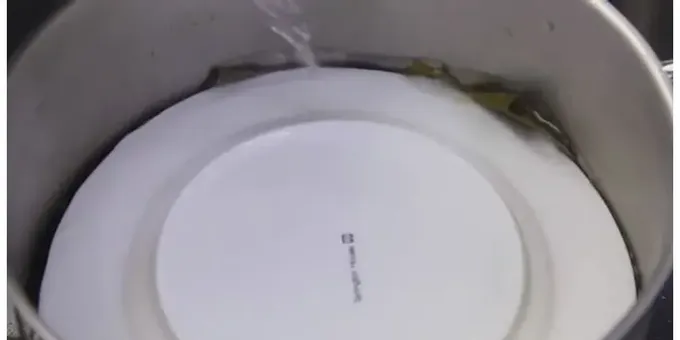 We put the load on the plate.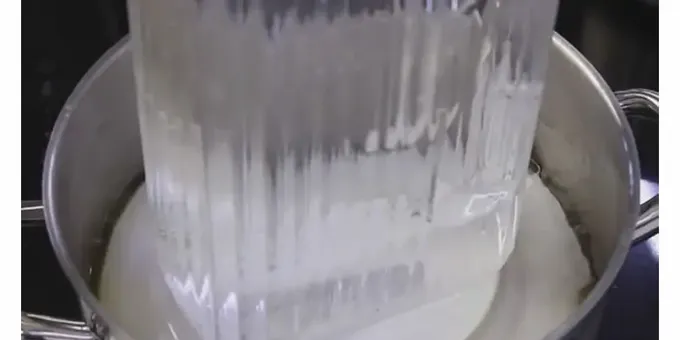 Bring the liquid to a boil and reduce the heat so that the broth gurgles slightly.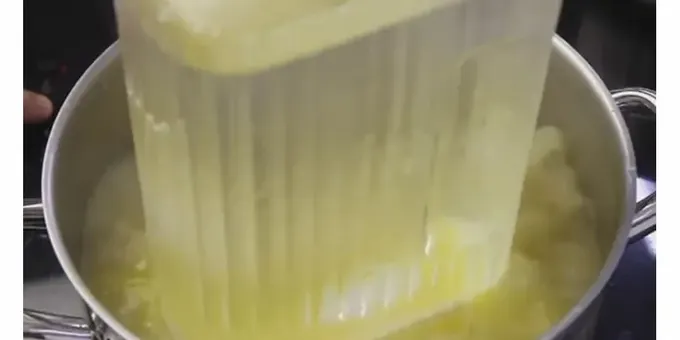 How long to cook dolma? You need to keep it on fire for 40 minutes.
We remove the load, remove the plate and the top leaves. We do not remove the pan from the heat so that the rolls are well saturated with vegetable broth.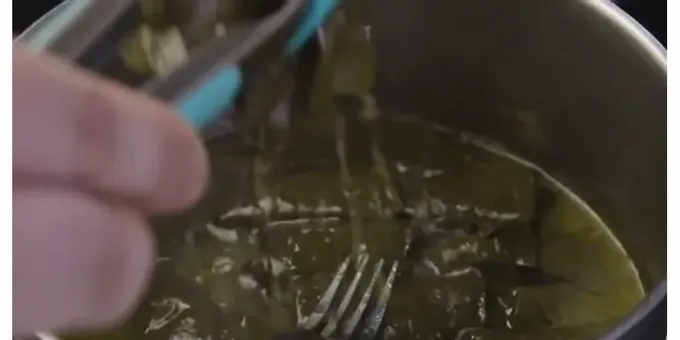 On the table, this magnificent dish is necessarily served with some kind of sauce. For dolma, you can prepare a sauce of sour cream, kefir or yogurt. We will cook with yogurt.
Step 6. Making the Sauce
Finely chop well-washed parsley.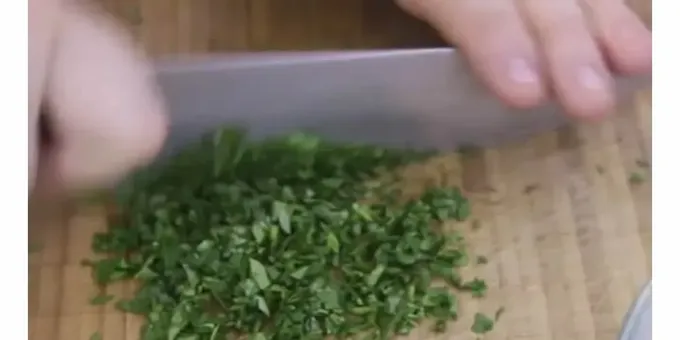 Chop the garlic cloves.
Pour yogurt into a gravy boat, add chopped parsley and garlic to it.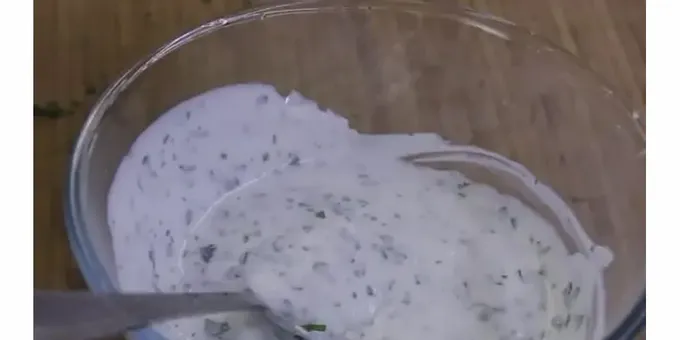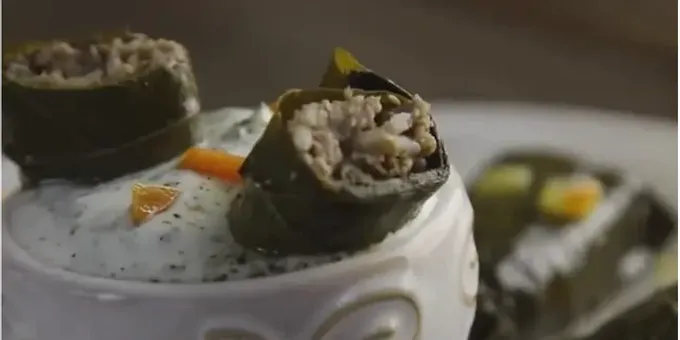 Similarly, you can cook dolma in grape leaves in a slow cooker.
Vegetarians are also found among dolma lovers. In this case, the filling is prepared without meat. You can add grated carrots to rice and slightly overcook along with onions.