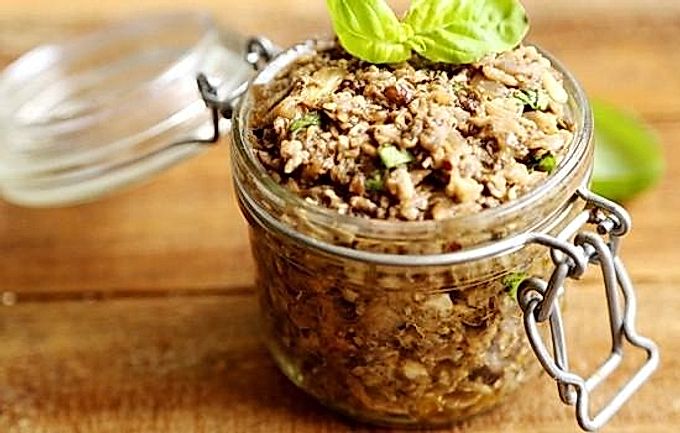 Homemade caviar from porcini mushrooms (boletus) is a tasty and aromatic twist that can be used as an independent dish, as well as for sandwiches or tartlets filling. There are many ways to prepare this delicacy from forest gifts. Pay attention to the step-by-step preparation of the snack.
Cep caviar
It is quite simple to prepare caviar from porcini mushroom, since the composition includes products that are available in the kitchen of every housewife. Not only boiled boletus can be the basis of mushroom caviar. Dried and even fresh forest products are also suitable.
With onion
A fairly simple recipe, caviar turns out to be very tasty, satisfying and appetizing.
Ingredients: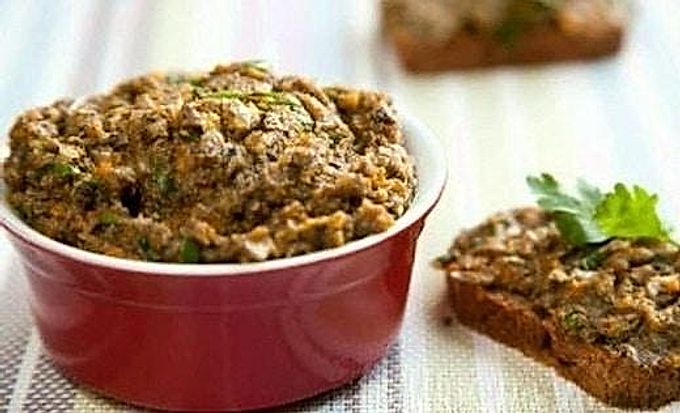 fresh white mushroom - 10-12 pcs.;
onion - 6 pcs.;
greens to taste;
vegetable oil - 3 tbsp. l .;
spices to taste.
How to make mushroom caviar from porcini mushrooms:
First you need to prepare a base for caviar - clean the mushrooms of dirt and debris, immerse them in cold water.
Then chop and fry until the moisture evaporates.
Chop the onions and sauté them in a pan in vegetable or olive oil until golden brown.
Next, let the mushrooms and onions cool, then mix them, salt and add finely chopped greens. If desired, you can grind the caviar in a blender or chop into larger pieces.
IMPORTANT! Mushrooms cannot be kept in water for a long time, as they will begin to absorb it, and this is undesirable for further cooking.
With garlic
Thanks to the garlic, the caviar will acquire a special aroma that will whet your appetite. The amount of garlic can be adjusted to taste.
Ingredients: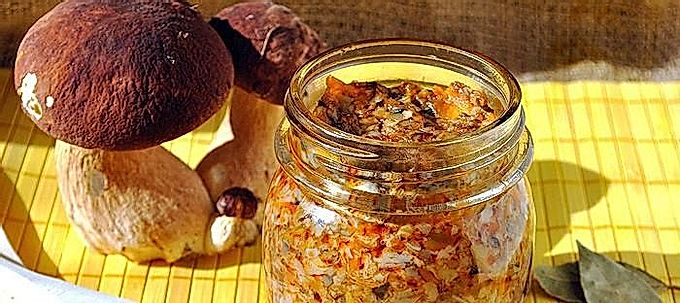 fresh boletus - 1 kg;
olive oil - 2 tablespoons;
garlic - 5-7 cloves;
70% vinegar - 0.5 tsp;
spices to taste.
Method for preparing caviar from fresh porcini mushrooms:
First, process the boletus, then boil until tender and chop.
Garlic must be peeled and chopped with a knife or squeezed through a press, added to the chopped boletus.
Fry the garlic-mushroom mixture in oil and salt to taste.
Caviar can be chopped with a blender until puree or left as it is (to taste).
If you make a twist from caviar, then the jars must go through the sterilization process, and vinegar should be added to the mass.
If desired, the mushroom delicacy can be frozen in plastic bags, but then there is no need to add vinegar. You can defrost it in a microwave oven (microwave oven) on the "Defrost" mode.
With tomatoes
This recipe works well for curling into jars for the winter. The combination of fresh tomatoes and boletus will remind you of summer even on the coldest winter day. Cooking time is about 1.5 hours.
Ingredients: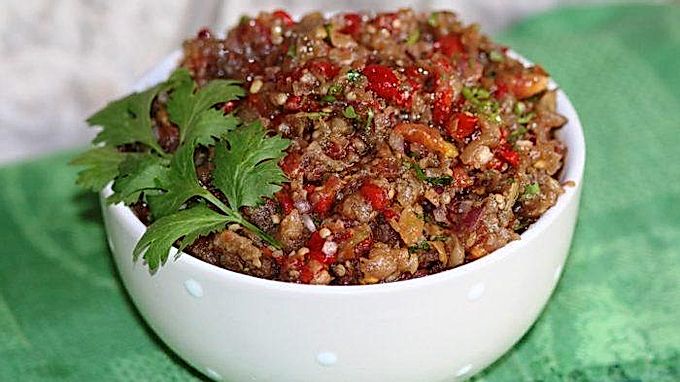 fresh porcini mushrooms - 1 kg;
tomatoes - 350 g;
onions - 350 g;
sunflower oil (olive) - 150 g;
table salt - 1 tbsp;
sugar - 1 tsp;
vinegar 9% - 0.5 tsp
Cooking method:
Process the boletus before cooking the caviar. For this recipe, both a whole mushroom and some legs without caps are suitable.
Finely chop the mushrooms and onion and fry separately.
Chop the tomatoes finely and chop together with the mushrooms in a blender.
Add the remaining butter, sugar and salt to the resulting puree, stir and simmer for one hour.
Before rolling the caviar into sterilized jars, pour in the vinegar and mix thoroughly.
Fresh porcini mushrooms
This dish is the best way to cook boletus deliciously for those who have harvested a large harvest.
Ingredients: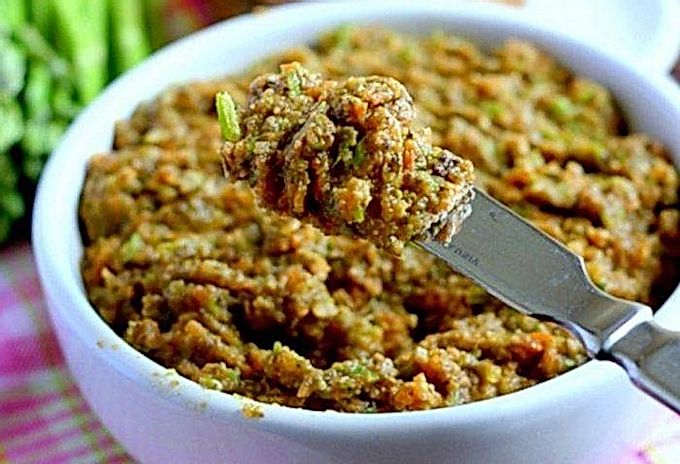 fresh porcini mushrooms - 1 kg;
onions - 4-5 pcs.;
carrots - 3 pcs.;
frying oil;
pepper - to taste;
salt to taste.
Cooking method:
First, the mushrooms need to be processed, washed and cut, and then boiled in water until tender, or sent to the microwave for 10 minutes at medium power.
Finely chop the onion, grate the carrots with a grater and fry the vegetable mixture in a pan until soft.