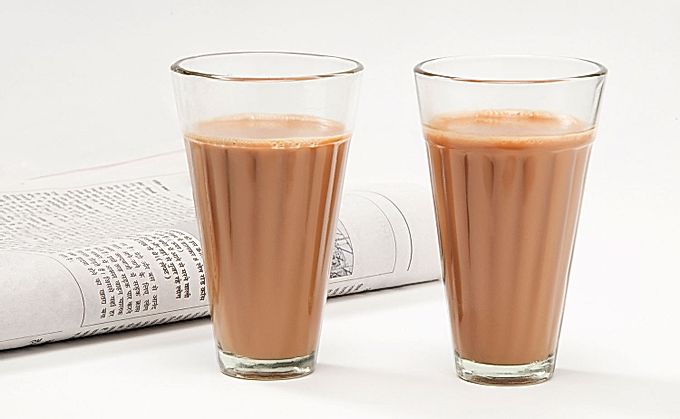 What is masala, why choose spices so pickily, how to brew tea correctly, and why will this drink make you happier? Annabella asked these and other questions to Galina Bott, the co-founder and ideologist of the Moscow-Delhi restaurant.
Masala tea is associated with home comfort and warmth; it comforts, warms, grounded and at the same time sends fantasies and dreams. This drink is very suitable for gray, routine and cold Moscow.
In India, masala tea is drunk everywhere: on the street, in the slums, rich houses, restaurants and very modest eateries. Chaiwala, the person who makes or sells tea on the street in India, has always inspired me the most. , who stand on the noisy city streets and brew tea all day. They deftly juggle with pots and ladles, their tea is always rich, strong and very sweet.
Cultivate Your Love for Organic Spices
"Indian spices" or on the Internet, but the choice of organic spices is incredibly small (In Moscow - Delhi, spices are delivered from Indian biodynamic farms. - Ed.).
In India, spices have always been ground by hand in a mortar; at Moscow - Delhi we continue this tradition. Of course, you can buy a ready-made powder (most likely of poor quality), but it is better to grind the spices yourself - there is nothing difficult about that.
Every respected Indian family has their own recipe for masala. Because the
You will need a wooden or stone mortar and some spices in the right proportion. It is best to grind in small volumes, the finished mixture quickly winds up - I recommend storing it for no more than a month.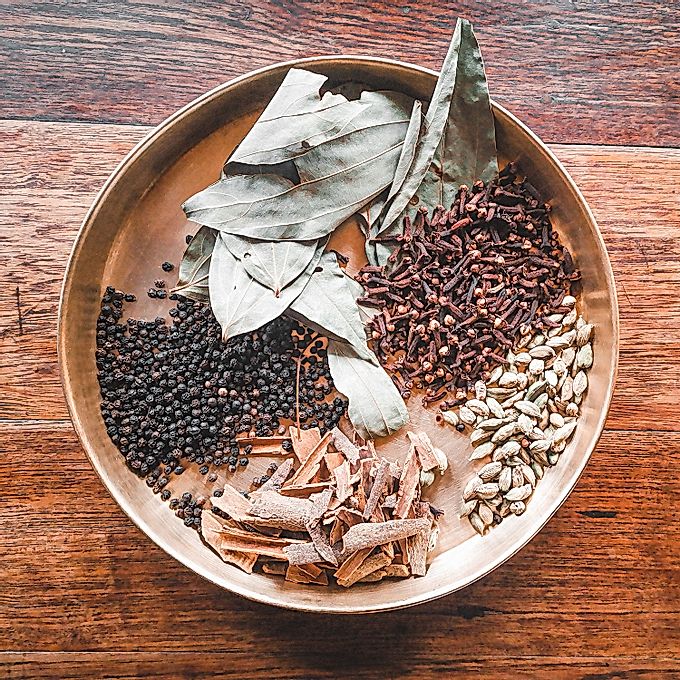 In the photo - 50 grams of spices; it took an hour to grind that amount by hand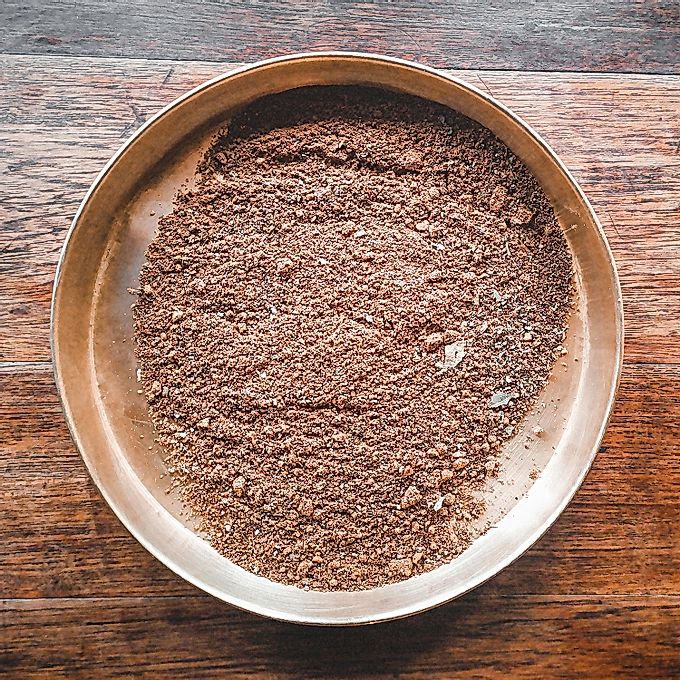 In the photo - 50 grams of spices; it took an hour to grind that amount by hand
Assam tea - choice Moscow - Delhi
During tea production, a lot of dust remains, which is sold in huge quantities even in Russia, and not only in tea bags. This dust is used to brew tea in India in the poorest regions. Therefore, it is better to use whole leaf tea rather than tea powder.
Assam A classic variety of black Indian tea. Ideal for masala in my opinion - this tea has a depth of flavor and color. Darjeeling Tea grown in the vicinity of the city of the same name in the northern mountainous part of India in the Himalayas. , for example, the color of the drink will turn out to be too light, and the taste will also change.
In India they drink with cow's milk
Milk conveys sweetness, fat content to tea, changes its consistency and saturates it with color. The ratio of milk to water during cooking is two to one. If you are lactose intolerant, replace cow's milk with almond or oat milk, but then the proportions will also change - you will have to choose them yourself according to your personal taste preferences.
Only not refined sugar
Sugar is added to tea during the cooking process. I can understand people who cannot drink masala without sugar. But
Gur (a variety of cane sugar) or coconut sugar are suitable for masala tea. These are not some rare types of sugar, any can be bought at a regular store.
The color of coffee with milk
The color of masala tea should resemble cocoa or coffee with milk. If it turned out to be too white, it means that the proportion of water and milk was not observed. Masala tea must be hot, drinking a cold drink is a dubious pleasure.
Why bother so much about groceries?
We do not live in a vacuum: we are connected with other people, with nature and with the earth. Understanding this relationship needs to be nurtured and reminded of it every time you buy something in the store. Any purchase is an investment of money. What do you want to invest money in? Destruction of the earth and violence against man? Or you can support another initiative that heals the earth and improves human life. What do you like more? This is not some kind of esotericism, but a very specific question to yourself: do you respect yourself, your neighbor and nature.
Masala tea recipe Moscow - Delhi
About 4 servings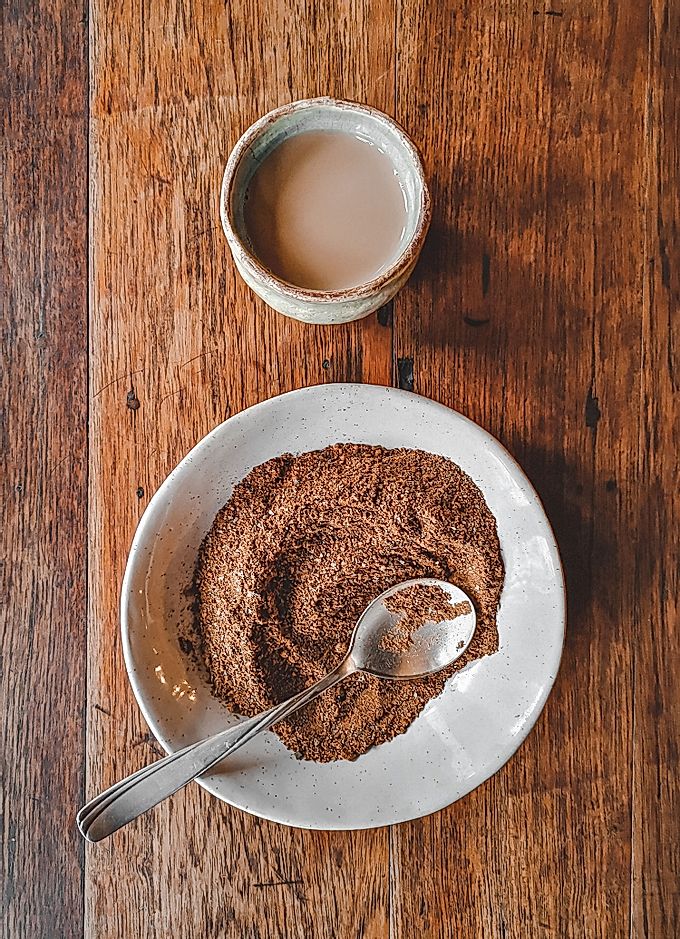 Ingredients
Spice mix
- Bay leaf - half a leaf
- Green cardamom - 6 pcs.
- Cinnamon - 1 stick
- Carnation - 4 pcs.
- Black pepper - 8 peas
Masala tea
- Ginger root - a small piece (about 4 cm)
- Assam tea - 2 teaspoons
- Sugar - 3 teaspoons
- Water - 500 ml
- Milk - 800 ml (if you like a creamier taste, you can add another 200 ml)
Tools
- Stone or wooden mortar
- Enamelled pan
Put the spices in a stone or wooden mortar and crush thoroughly. The harder you grind the spices, the more flavor they will give off.
Thoroughly crush the ginger in a mortar and place in a saucepan. Add a teaspoon of freshly ground masala spice and two teaspoons of black tea. Cover with water, put on high heat.
Bring to a boil, simmer for a couple of minutes.
Add milk. Bring to a boil, simmer for a few minutes, until the foam subsides.
Strain through a sieve, pour into your favorite dish, drink tea in hot small sips.