zucchini without skin and seeds 1 kg
pineapple juice 350 ml
sugar 0.5 cups
citric acid 0.5 tsp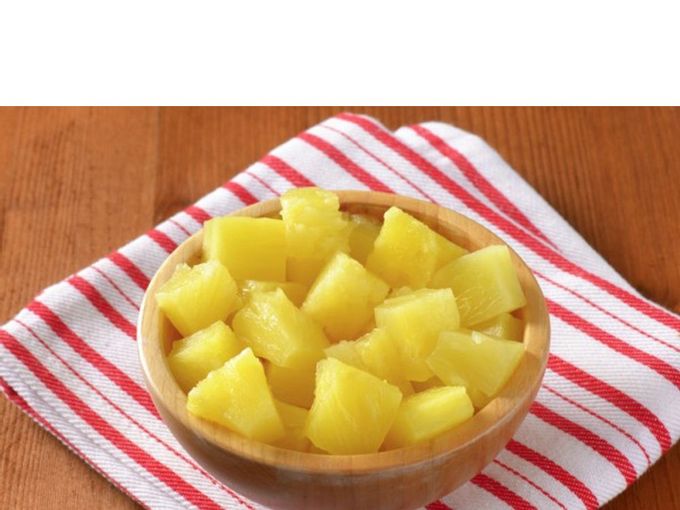 1. Wash the zucchini, peel and remove seeds. Cut the pulp into cubes about 1 cm on a side.
2 Place the zucchini in a saucepan, add pineapple juice, sugar and citric acid and stir.
3. Bring to a boil, reduce heat and simmer over low heat for 15 minutes, stirring occasionally.

4. Transfer hot zucchini together with syrup to sterilized jars and roll up with boiled lids. Zucchini pineapples are ready.