eggplant 1 pc.
zucchini or zucchini 1 pc.
parmesan 100 g
sesame seeds 1 tbsp
For the marinade:
olive oil 1 tbsp
soy sauce 1 tbsp
provencal herbs 1 tbsp
juice of half a lemon
minced garlic 1 clove
salt 1/3 tsp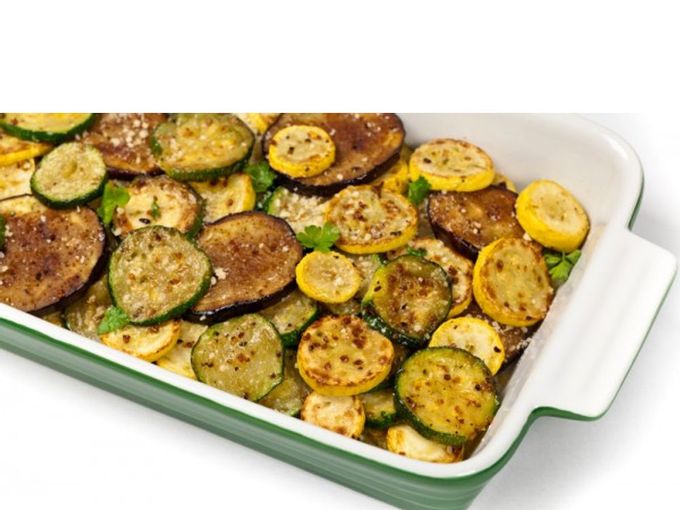 1. Grate the parmesan on a coarse grater and mix with the sesame seeds.
2. Wash the eggplant and zucchini, cut into slices 1 cm thick.
3. Combine all the ingredients for the marinade and add the pieces of vegetables. Mix well and leave for half an hour.
4. Line a baking sheet with foil or parchment paper, put eggplants and zucchini on top.
5. Sprinkle vegetables with a mixture of cheese and sesame seeds.
6. Send the eggplants with zucchini to the oven preheated to 200 C for about 15 minutes. Finished vegetables should be soft.
7. Serve baked vegetables as a main course or side dish.